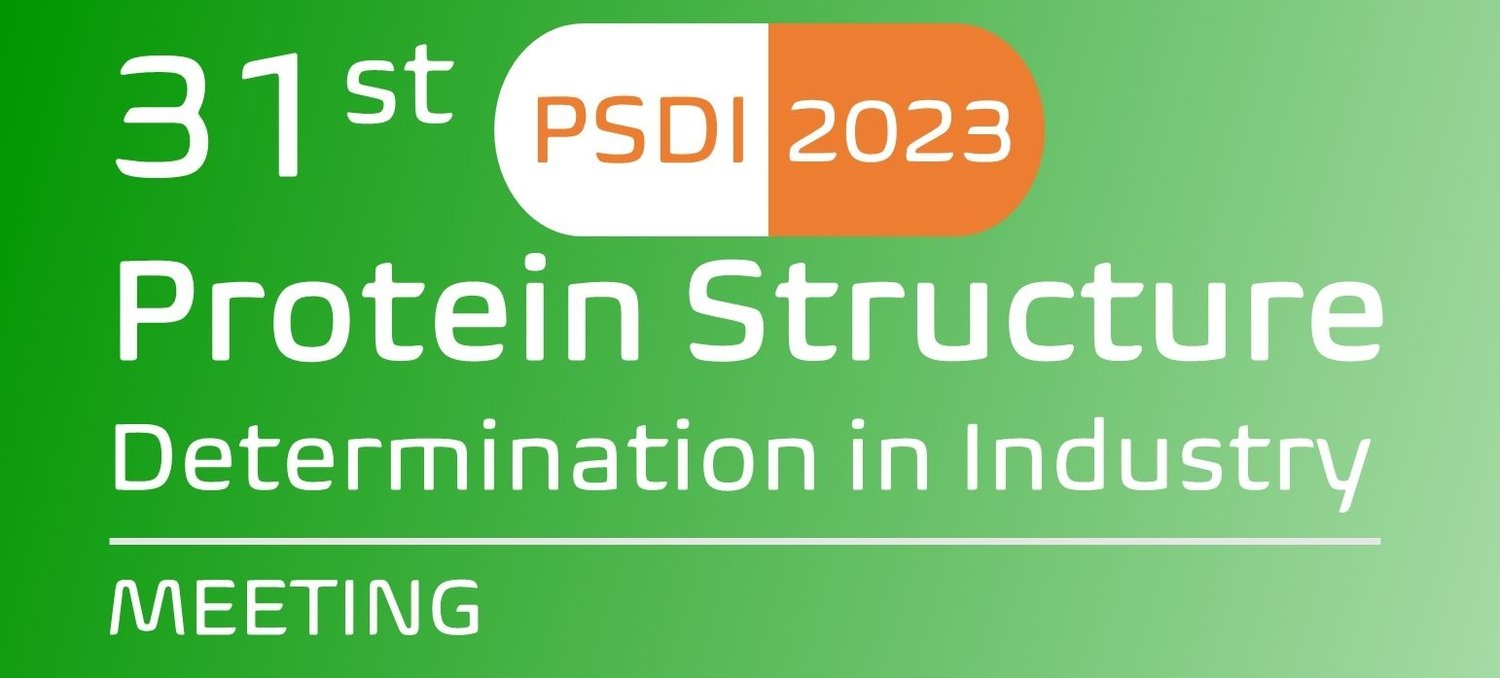 31st Protein Structure Determination in Industry
Sunday November 12 – Tuesday November 14, 2023 Hinxton/Cambridge, United Kingdom
VITROJET POSTER PRESENTATION #26
Sunday November 12th, 18:30-20:30
VitroJet: ice thickness control and measurement for time-efficent single particle structure determination
René Henderikx will present to you the latest research to underpin how the VitroJet gives you control of the ice thickness and enables ice thickness measurement. René is the VitroJet Product Manager at CryoSol-World and equal co-author of this new research.
Part of the abstract
As learned in cryo-electron microscopy structure determination, embedding biomolecules in vitreous ice of optimal thickness is critical. Ice thickness assessment and selection of suitable holes for data collection are currently part of time-consuming preparatory routines performed on expensive electron microscopes. For this reason, we developed a method to determine ice thickness already during sample preparation using the optical camera integrated in the VitroJet. As a result, the ice thickness of buffer-suspended holes on an EM grid can be determined faithfully in the working range relevant for single particle cryo-EM.
Join René's presentation on Sunday November 12th from 18:30-20:30
learn how the automated VitroJet gives you control of the ice thickness
learn how the automated VitroJet gives you optical layer thickness measurements
learn how the VitroJet gives your team time-efficient cryo-EM structure determination
VITROJET PRESENTATION IN 2ND WORKSHOP
Sunday November 12th, 17:10-17:40
Workshop 2 – Advances and innovation getting sample onto grids: MS soft-landing, time resolved EM, automated vitrification.
VitroJet – Mathieu Botte (leadXpro)
This Sunday, the first day at PSDI actually promises to be a real VitroJet sample preparation day. The program here shows more about the Workshop 2 with a VitroJet presentation by our customer Mathieu Botte, from leadXpro, Switzerland.
CryoSol all days at PSDI
René will be at the PSDI Meeting all days, so make sure to catch up with him. As always, he will be more than happy to share VitroJet's latest capabilities. Additionally, he may tell you what more is yet to come on our VitroJet automated platform. Lastly, he will be able to share insights from customers around the world, in case you are also looking for a next step in sample preparation. That is why we like to say to all cryo-EM specialists and researchers out there: take this opportunity to update your knowledge. And especially when you want to gain control over your sample preparation process and speed up your cryo-EM workflow, hence your research work.
We are looking forward to meeting you all live at PSDI 2023 in Hinxton, Cambridge, United Kingdom.
Don't miss out.