We work together with partners worldwide
Close collaboration with M4I and Maastricht University
At CryoSol, we work together with partners around the world to achieve our mission. Today, the Division of Nanoscopy of the Maastricht MultiModal Molecular Imaging Institute (M4I) advances structural biology by tackling tuberculosis and cancer. Led by Prof. dr. Peter Peters, both single particle analysis as well as electron tomography are applied to gain understanding of macromolecular nano-machinery inside human cells and their pathogens. The aim is applying this knowledge for the design of effective drugs and treatments for diseases that affect millions of people worldwide.
Since the development of the Vitrobot, the plunge freezing device and predecessor of the VitroJet, the Division of Nanoscopy and engineers from Instrument Development, Engineering and Evaluation (IDEE) of Maastricht University have been developing the next generation technology. Their applications in cryo-workflows are used to study single particles, cells and organoids. Research performed at Maastricht University in the Netherlands and the work of scientist and enterpreneurs with a track record in the field of cryo-EM resulted in the launch of the VitroJet in 2020: the next generation sample preparation solution for cryo-EM based on new technology.
This is why we keep on sharing knowledge and collaborate closely with innovative partners such as the M4I Research team of the Maastricht University in the Netherlands to work on future advancements and other solutions. The M4I Division is headed by Prof. dr. Peter Peters, who is also member of the CryoSol-World board.
Ambassador program
We work together with ambassadors to demonstrate our new technology and share knowledge to advance sample preparation for cryo-EM. Let´s connect if you want to learn more about our developments and ambassador programs.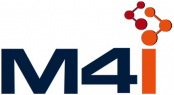 ---