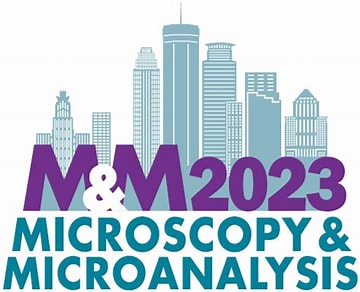 M&M2023
Minneapolis, Minesota, United States
July 23-27, 2023
Join us at Microscopy & Microanalysis which takes place from Sunday July 23 till Thursday July 27.

Exhibition Booth (Monday-Thursday)
Find the VitroJet experts all days at the booth of Nanoscience Instruments, our VitroJet distributor in the USA.
Symposium / Poster Presentation: Wednesday
Date: Wednesday July 26, 2023, 3:00 PM – 5:00 PM
Poster Symposium Name: B05.P1 – Technical Advances in cryoEM
Abstract/Poster title:
VitroJet: Moving Sample Preparation into the New Era
Poster Board Number: 251
Presenter: René Henderikx, Product Manager at CryoSol-World
René will share new results, in automated control of ice thickness with the VitroJet Sample Preparation Solution. This will move your cryo-EM Sample Preparation into the New Era!

We hope to meet you in-person in Minneapolis and discuss how we can help you with your challenges and advance your cryo-EM sample preparation results.
We are looking forward to meet you!