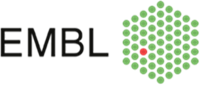 EMBO | EMBL Symposium: Seeing is believing: imaging the molecular processes of life.
October 4-7, 2023, Heidelberg, Germany
October 6th, VitroJet poster presentation
POSTER PRESENTATION:
Friday 6 October 2023, 17:40 – 19:10 CET
POSTER # 104:
VitroJet layer thickness determination and layer adjustment during grid preparation before cryo-EM
PRESENTING:
Maaike Schotman, Application Scientist at CryoSol-World will present the latest research performed to underpin how layer thickness can be determined with the VitroJet. Moreover she will explain how ice thickness can be ajusted.
Have a chat with her this week to learn how automated cryo-EM Sample Preparation capabilities speed up the cryo-EM workflow and what this could mean for your team. We are looking forward to meeting you in the Klaus Tschira Auditorium in the EMBL Advanced Training Centre in Heidelberg.
Don't miss out because because this event brings together the leading developers of imaging methods with cutting-edge applications that illustrate how imaging can answer biological questions. We will emphasise methods that can capture the dynamics of life, spanning the whole range from molecular resolution to imaging of whole organisms.