VitroJet experts live at M&M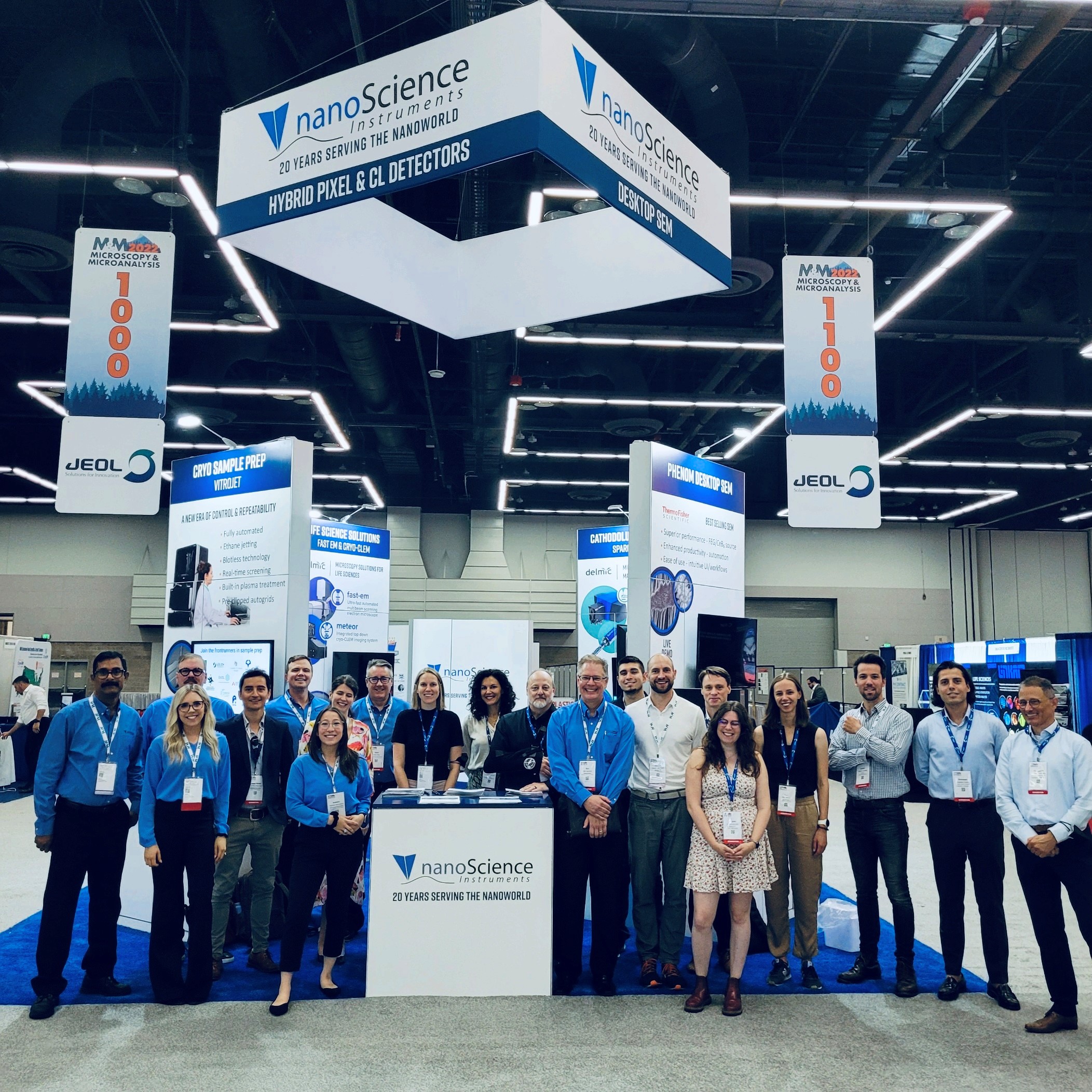 August 1-4, 2022. This year we were live with our VitroJet experts at Microscopy & Microanalysis 2022, Portland (USA) at booth 1034, together with our authorized distributor in North America Nanoscience Instruments. Four days of knowledge sharing on the booth by our Product Manager Giulia Weissenberger and Application Scientist Maaike Schotman. Because cryo-EM (cryogenic electron microscopy) is the key to identifying the structure and function of biological samples embedded in vitrified ice. Yet preparing specimens for single particle analysis in hydrated-frozen states is a highly delicate process.
During a more in-depth lunch symposium Giulia showed the participants the latest advancement in sample preparation for cryo-EM. With her presentation 'VitroJet: Jetting you forward to the new era of cryo-EM, Giulia shared the results from the frontrunners with to this audience.
Another highlight was the poster session of Maaike were she presented the innovative new VitroJet technology and the user benefits this brings. Her poster with the title 'The VitroJet controlled cryo-EM sample preparation gained a lot of attention. She explained about the automated workflow of our instrument that expertly handles all pre-clipped autpgrids, nanoprecision sample deposition, and ultra cool vitrification to ensure throughput remains high and sample quality even higher. It was wonderful to reconnect with our US customers who were present, and to speak about the applications with them and potential users. Everyone was eager to learn more to advance their cryo-electron microscopy research results.
Are you eager as well to learn more? You can book a demo here by filling in this from Get a demo – CryoSol-World.
Check out some of its core concepts below and on our webpage Technology – CryoSol-World:
* Blotless pin-printing technology using limited volume of your precious sample
* Jet vitrification with high cooling rates
* Built-in plasma treatment for consistent wettability