Stanford University welcomes VitroJet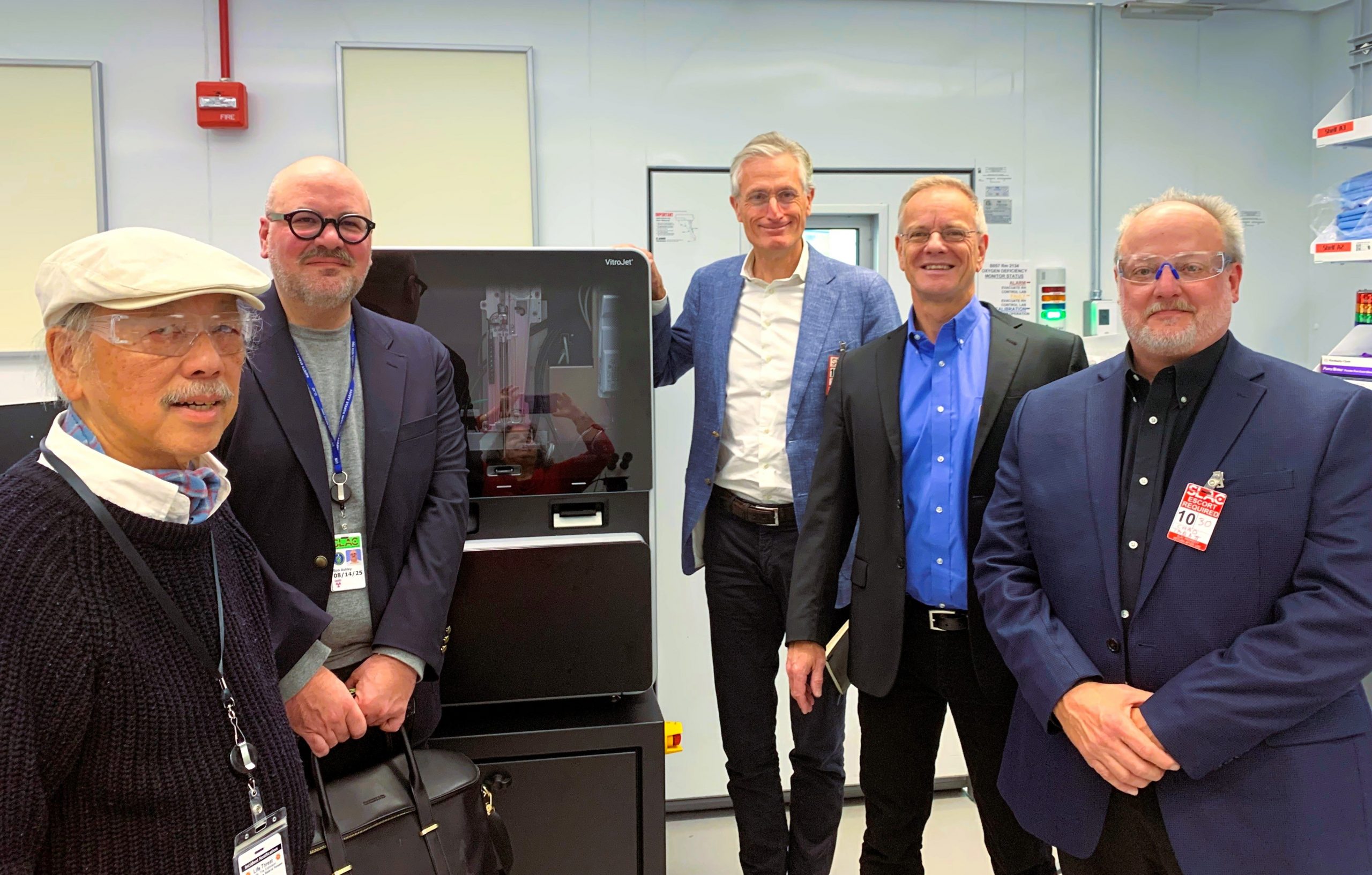 October 2023 – Stanford University, SLAC National Accelerator Laboratory recently welcomed the cutting-edge VitroJet technology for cryo-EM sample preparation. CEO Michiel Peters, made his way to the United States, marking his trip with a milestone visit to Stanford University, where the state-of-the-art VitroJet technology has recently been installed. Alongside our esteemed U.S. distributor, Nanoscience Instruments, Michiel engaged with Professor Wah Chiu with whom we had the great pleasure to also meet last year on Dutch soil in our own, CryoSol-World headquarter.
We take immense pride in this partnership and extend our heartiest wishes to Professor Wah Chiu's team to embark on a series of groundbreaking vitrification sessions and research endeavors. It is crucial to acknowledge the unwavering support provided by our dedicated service team and, notably, the contributions of all members from our local distributor, Nanoscience Instruments, who will continue to bolster and aid this customer. We are excited to continue this chapter with this team.
Are you actively seeking to expedite your scientific investigations as well? Speeding up sample preparation with full automation? We encourage you to have a look at the advanced blot-and-plunge-free cryo-electron microscopy (cryo-EM) sample preparation technology of the VitroJet. We are eagerly anticipating hearing about your unique challenges and would be delighted to acquaint you with the remarkable capabilities of the VitroJet. We invite you to join us in this remarkable journey and let us know if we can provide you with an up-to-date quotation tailored to your needs.