Installation at Osaka University Japan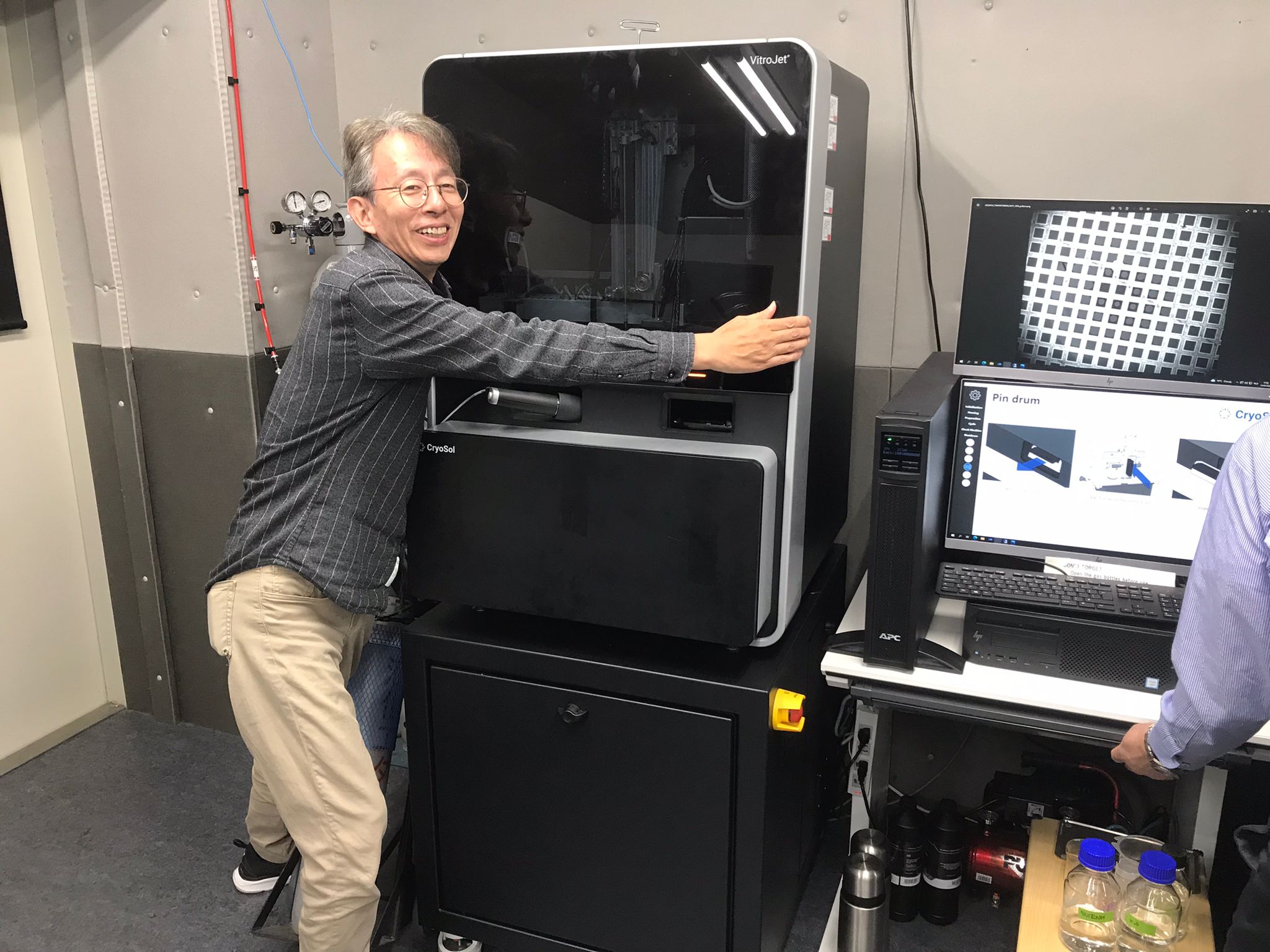 April 14, 2023. In the Spotlight. During the the Cherry Blossom Season we visited our customers in Japan. Here we visit Professor Takayuki Kato, our first customer in Japan. We are proud to work together and we wish the Kato Lab team many successful vitrification sessions and research results at the Osaka University, Institute for Protein Research, Laboratory for high resolution cryo-EM. We also like to thank our local distributor Nanotech Solutions and our service team for a lot of every effort made towards success.
Is your team looking for fully automated, blot-and-plunge free cryo-EM sample preparation technology? We are happy to hear your challenges, and tell you more about the VitroJet, or provide you with a quote.