CryoSol-World named new CEO Michiel Peters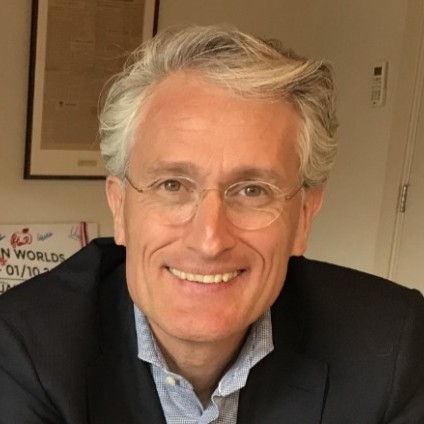 July 7th 2023, Weert (The Netherlands)
CryoSol-World bv announces that Michiel Peters has been named CEO and Chairman of the Board of the company. Michiel is expected to start mid-July. Ben Bormans, current CEO and co-founder of the company stays on board in the role of CCO and will focus on commercial development.
Michiel, formerly frontman of MOBA, Vanderlande and latest PlantLab, is well experienced in building market leading global high-tech businesses. He holds an MSc degree in Nano Electronics and a PhD in Nuclear Fusion.
"Michiel brings a wealth of business and operational experience to CryoSol-World, and we are very excited that he has decided to join our company", says Ben Bormans, current Chief Executive Officer of CryoSol-World. "His leadership and background, as CEO and COO of mid-sized and large companies in the field of high-tech systems, will be of great value for CryoSol-World to scale-up faster. He is an outstanding person to add to our already strong and seasoned leadership team. We are all looking forward to working with him."
Michiel: "CryoSol-World has great technology strengths, large and expanding market opportunities and a dedicated group of employees worldwide. I am looking forward to building on that foundation and working with the existing team, partners and customers to continue our improvements, take advantage of our great potential in this very exciting and promising field of cryo-EM and generate best-in-class cryogenic innovative solutions, solid returns for our shareholders and create growth opportunities for our employees."
Marc de Jong, Chairman of the Advisory Board: "I deeply respect the way Ben Bormans has built the company into what it is today. As CCO he will remain of great value to CryoSol-World and will have even more time to focus on the needs and wishes of our customers. With Michiel Peters we have found an experienced business leader with a broad perspective, strong communication and people skills, and the absolute desire to satisfy the needs of the customers and be a winner in the market."
For more information
info@cryosol-world.com (www.cryosol-world.com)
About CryoSol-World
CryoSol-World (CryoSol), founded in 2018, is an innovative high-tech company that aims to become the global leader in sample preparation technology for cryo-electron microscopy (cryo-EM). Its headquarters is based in Weert, Limburg, 10 minutes from the high-tech cryo-EM hub Eindhoven in the Netherlands. We believe innovation in sample preparation technology is of vital importance for structural biologists to advance their cryo-EM results. This is why our focus is on controllable and reproducible solutions. Our unique VitroJet™ solution helps structural biologists unravel the mysteries of proteins: the molecules of life. Proteins play a key role in developing life-changing medicines, vaccines, and cures for diseases, like COVID-19 and cancer. Together, we can help life scientists in their quest to achieve more groundbreaking research discoveries that will make a lasting difference in life. Because two achieve more.