Customer Support Engineer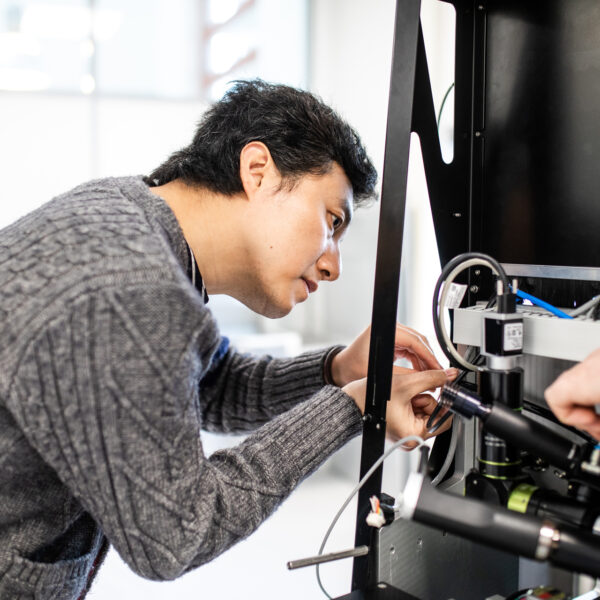 What we're looking for
We are looking for a flexible, open-minded and dynamic Customer Support Engineer. A passionate high-tech profile that will be employed on a full-time basis and operate from Weert, between Maastricht and Eindhoven, in The Netherlands. After an internal training, the Customer Support Engineer will be part of an existing international team of dynamic and experienced engineers, in charge of the entire service activities globally. These range, from installation, to online support, fault finding, preventive and corrective maintenance on our VitroJet; an innovative high-tech sample preparation solution for cryo-electron microscopy (cryo-EM).
You will
Be the first point of contact in case of technical issues for both our end customers and our distributors all around the globe
Provide phone support and on-site diagnostics to meet customer expectations and ensure the proper use of our instrument
Ensure a high level of customer satisfaction
Continuously maintain high-quality professional relationships with our customers
Work closely together with R&D to ensure customer satisfaction and problem resolution
Actively participate in technical exchange meetings with our development teams
You have
A technical degree: in Electronics, Mechatronics, Electrical engineering or related fields
Experience in servicing high precision scientific instruments
Preferably a background in Electron Microscopy
A strong customer focus
Good communication skills
A motivated, dynamic and passionate attitude
A flexible, no 9 to 5 mentality
The ability to travel, globally, up to 20% of the time
A good resistance to stress
A team player attitude and you are able to work independently
A driving license B
A proficiency level in English, both spoken and written. Any additional language is a plus!
What we offer
CryoSol is a company where high-tech heroes collaborate on helping structural biologists with their challenges to make superior samples. We get excited about CryoSol's unique pin printing technology, superior cooling rates, nanometer deposition precision, plasma cleaning and automation of workflows. We are flexible, open-minded team players who thrive on sharing knowledge and value the contributions of customers, partners, and colleagues around the world. Together we can help life scientists in their quest to achieve groundbreaking research that will make a lasting difference in life. And we value this with a very competitive salary and secondary employment conditions.
For more information contact HR: +31 (06) 18898791 Send your application to: hr@cryosol-world.com Or apply directly online via the button below